Healy
Notice: Healy is a microcurrent medical device that has been cleared by the U.S. Food and Drug Administration for local relief of acute, chronic, and arthritis pain and muscle soreness due to overexertion. Healy also has non-medical applications that use individualized frequencies to help balance your mind and body and relieve stress. Always use your Healy in accordance with its Instructions for Use. Healy World, with the advice of its medical advisory board, allows its affiliates to only make claims that are contained in company materials meant for public distribution. Please contact the company concerning any claims about which you have questions.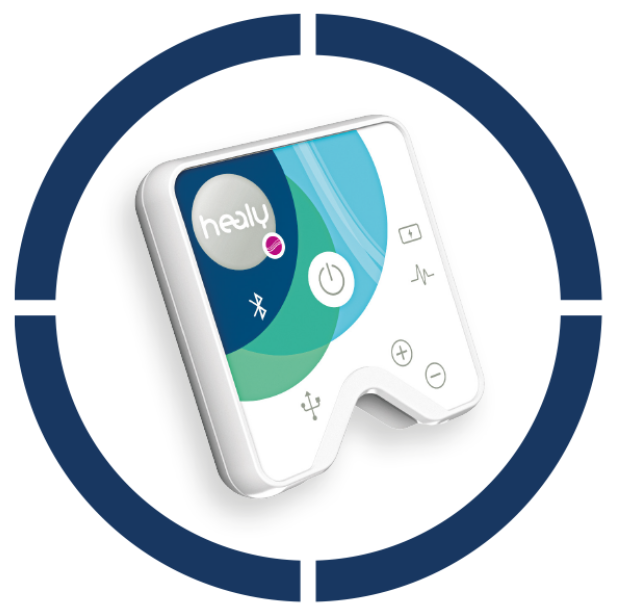 Healy Resonance:
The Healy Resonance edition contains Healy Holistic Health Plus, i.e. more than 120 Healy frequency programs, plus the Healy Analyse app with the Resonance and Aura modules.
With the analysis feature of the Healy Resonance module, doctors, practitioners and other members of the healing profession can be supported with the help of the Resonance analysis for their patients or clients to suggest suitable dietary supplements, foods etc. if necessary.
Home users can also perform analyses on themselves and their families, but we recommend working with a trained practitioner or healthcare provider for the analysis. Another useful tool in this edition is the Healy Aura module. It lets you analyze the energy distribution of your chakras in the Information Field; after an analysis of the emotional background, you can point out suitable ways of optimization.
The resulting optimization patterns can be applied to different products through Healy in order to balance emotional imbalances. Many patients and therapists also use this in addition to the administration of remedies.
The stated purpose of the Center is:
To bring people from every background into perfect alignment of Body, Soul and Spirit so that they can be strengthened to achieve the purpose for which they were created."